History Books and Photos now available thru the
Holbrook Family Organization!
Book #1: History of Joseph Holbrook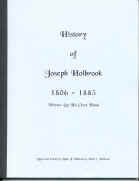 Written by his Own Hand

Typed and edited by Mabel F. & Ward C. Holbrook
124 pages of history and copies of certificates of when he was a judge in Utah along with other interesting certificates and memorabilia during his life.
Member's price: $20
Non-member's price: $25

Book #2: A Biography of Joseph Holbrook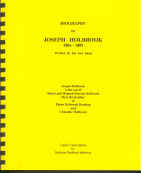 Written by his own hand

480 pages with the copy of the original hand-written page on the right and the exact transcription on the left page. Indexed. This wonderful book was transcribed and put together as a labor of love by one of our cousins, Jaelynn Harding Hathaway.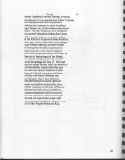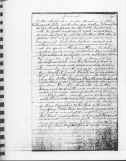 Member's price: $45
Non-member's price: $55

Book #3: Bountiful City Historical Walking Tour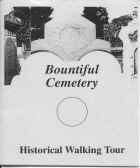 29 pages of historical information and locations of many pioneer burial sites. Includes a map of the cemetery, showing where these pioneers are buried. Booklet highlights one of our relatives, Hannah Holbrook (pages 20, 21).
Member's price: $6
Non-member's price: $8

Book #4: Dwellings - A Guide to Early Bountiful Homes Built Before 1900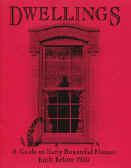 "Designed to be used for self-guided drive-by tours of the featured homes." The original book has over 147 pages of photos and information, but our booklet only contains pages relating to Holbrook and allied families.
Printed by the Bountiful Area Centennial Committee
Check with Gordon Holbrook for pricing.

Photo #1: Brigham Angell & Hannah Cook Holbrook Family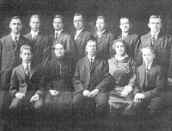 Brigham, Hannah and their 10 children (names provided). This photo came from the wall of David L. & Mary Bryson Holbrook many years ago.
Member Price Non-member Price
11" x 14" photos from negative $25 $30
3-1/2" x 4-1/2" glossy photos from negative $10 $12
3" x 4" photo from scanned image $6 $8


CD with photos from the 2002 Holbrook Family Reunion
Check with Gordon for pricing and availability

To order publications or photos listed above, please contact:
Gordon Holbrook
1936 E. Ridgehill Drive
Bountiful, UT 84010
E-mail: gordholb@gmail.com
phone: 801-698-6689
Prices do not include 6.6 % tax or shipping.
Sales proceeds go to the Holbrook Family Organization to help cover operating expenses.

We do not have copies of the publications listed below for sale, but include them for your information:
Ward Cook Holbrook, An Autobiography
(Son of Brigham Angell and Hannah Cook Holbrook)
Published: Horizon Publishers, Bountiful, Utah. 1976
Holbrook and Surrounding Areas History Book 1878 - 1987
History of Holbrook, Idaho
Includes a history of Heber Holbrook
Book available at the LDS Family History Library - US/CAN 979.641/H1
Holbrook and Allied Families
Compiled by Annette Cummings Holbrook McMaster
Published: Thesis Publishing Company, New York. 1942
The Genealogy of the Descendants of Several Ancient Puritans
By the names of Adams, Bullard, Holbrook, Rockwood, Sanger, Wood, Grout, Goulding and Twitchell

By Rev. Abner Morse, A. M.
Published: Boston, 1857
(copy held by the Family History Library, Salt Lake City)
The Holbrook Family of Derby, Connecticut
Compiled by Mary Louise Holbrook
Published: The Tuttle, Morehouse & Taylor Company, New Haven, Connecticut. 1932
The Holbrook Family In Maryland
Record of the Descendants of Silence Holbrook of Weymouth, Mass.
Published: Worcester: Printed by Henry J. Howland, 199 Main Street
Various materials printed by J. C. Halbrooks, deceased.

If you're aware of other publications, please let me know.